Monsters & Meshes
Progress update!
I'm working primarily on the enemies now, trying to get them all modeled, textured, and ready for animation. Here's a shot of a few characters in the works: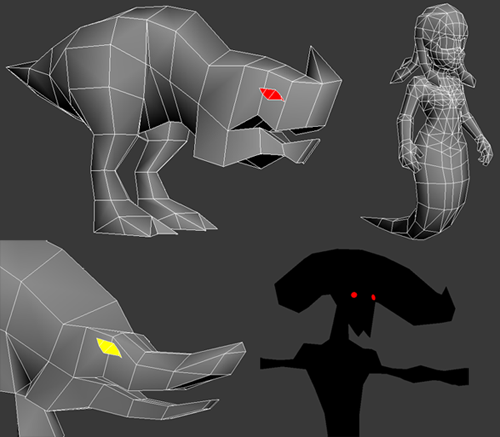 There are a few others in progress as well. In fact, there are only 2 enemies that haven't been started at all. When I tallied them up last night I thought it was going to be a lot more than that, so I was happily surprised.
On the music front, here's a rad boss track from Sam English:
I'm aiming to have all the remaining enemies modeled by the end of next week, then start on unwrapping and texturing.