News Clues
Man, it's been quite a week! If you haven't seen any of the news, this was the week Devolver Digital announced that they picked Dungeon Hearts as the winner of their "Pitch Fork Parker" initiative. We've been working together for a while now, so it was great to finally announce it and be able to talk about it. Ben Kuchera of Penny Arcade was there during the pitch process, and wrote about it as well.
Here is Devolver Digital's official announcement.
The news also showed up in some other places, such as Destructoid, Touch Arcade, and Joystiq. It's been a weird experience seeing complete strangers commenting on the game for the first time. Luckily it's been overwhelmingly positive! Being a match-3 RPG I was afraid there would be a lot of comparisons to Puzzle Quest, but it seems people could see right away that they are vastly different in terms of style and gameplay.
On the development side I've been chipping away at the environments. I've got a good system down where each week I get one background half-way done, and complete the one I started the week before. For me this is better than just doing one whole environment each week, because when I get bored of working on one, I can set it aside and work on the other. Here's the completed version of the lava tubes I showed in the last post: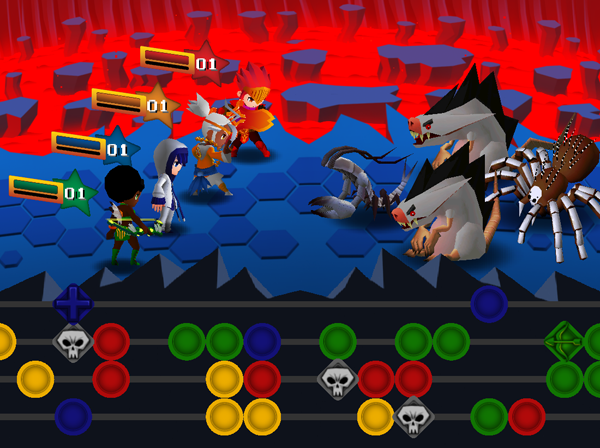 And here is one that I just finished up yesterday: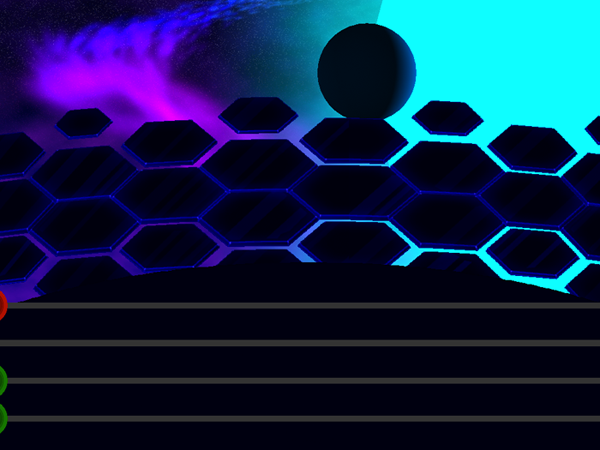 I'm currently working on a snowy mountain pass, and I'll be starting on some rolling fields this week. One of my animators just sent me a bunch of enemy characters that she's just completed, so I'm about to go check them out. Have a great week!
<3